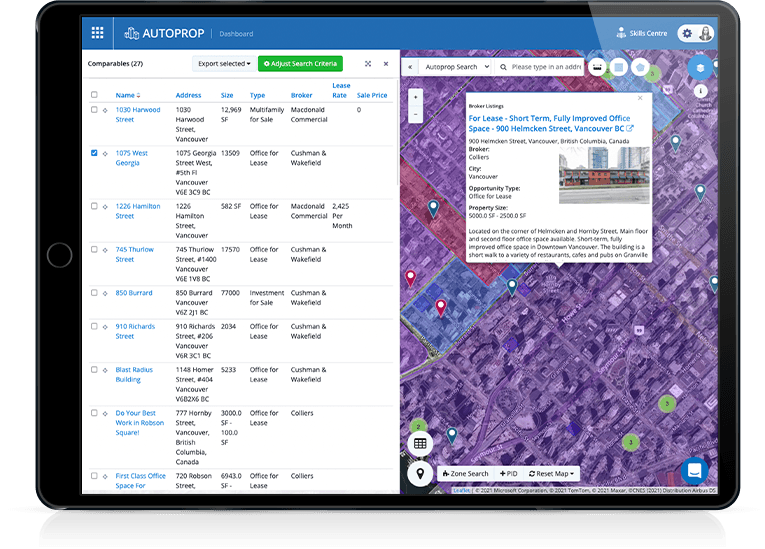 AUTOPROP for Commercial Brokers
Want a property database? Start building it in seconds. Do you already have a property database? Stop updating it manually and let us do the work.
Dramatically improve your and your team's quality and efficiency
"With AUTOPROP, you can easily gather key property data in seconds. Quickly extract, analyze, and constantly update this data. Due diligence, financial analysis, and understanding neighbourhoods are no longer chores."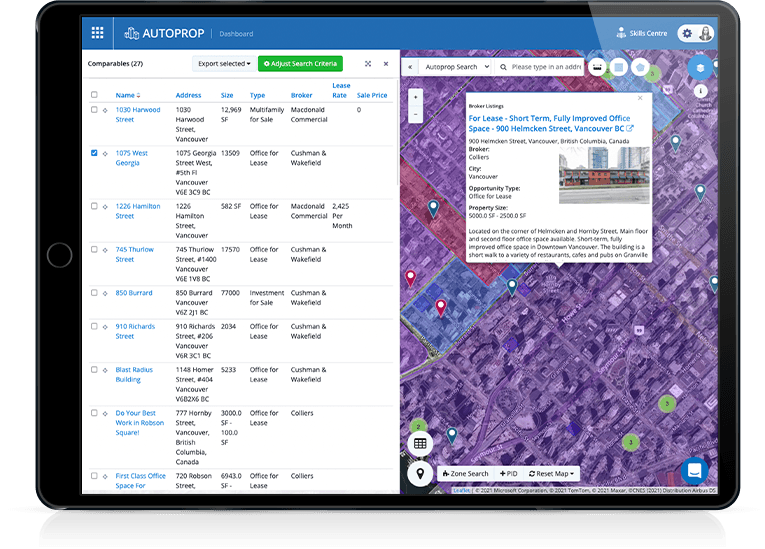 AUTOPROP for Developers
Map potential sites and assemblies in seconds, not days
Quickly understand nearby development and rezoning applications
Combine land use plans, rezoning applications, comparables, and property data in one map
"AUTOPROP frees up hours of time and enables you, your analysts, your development managers, and sales managers to access more information faster. Ultimately, this lets you perform quicker analysis, and empowers smarter decision making."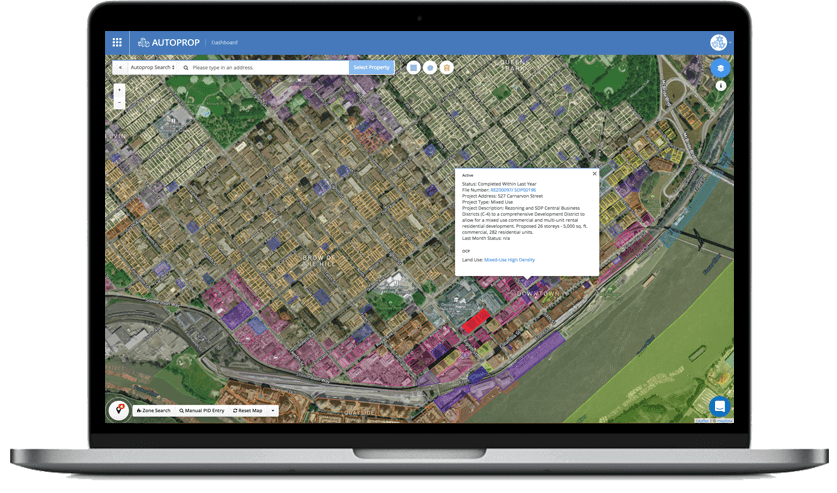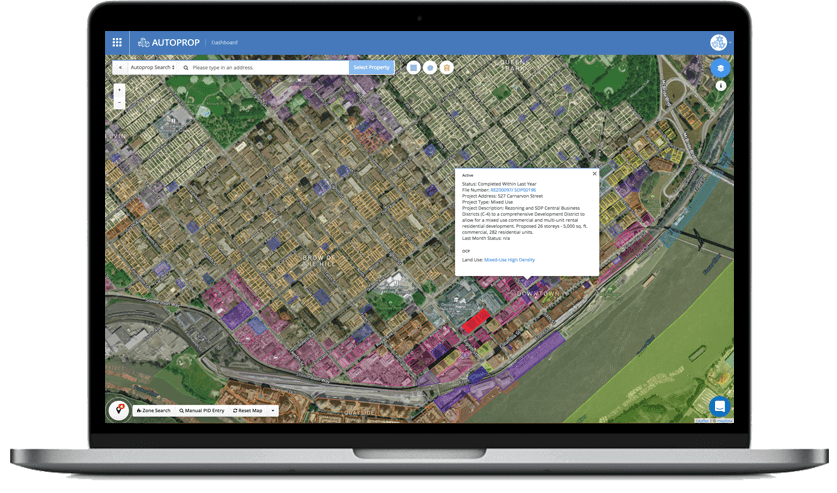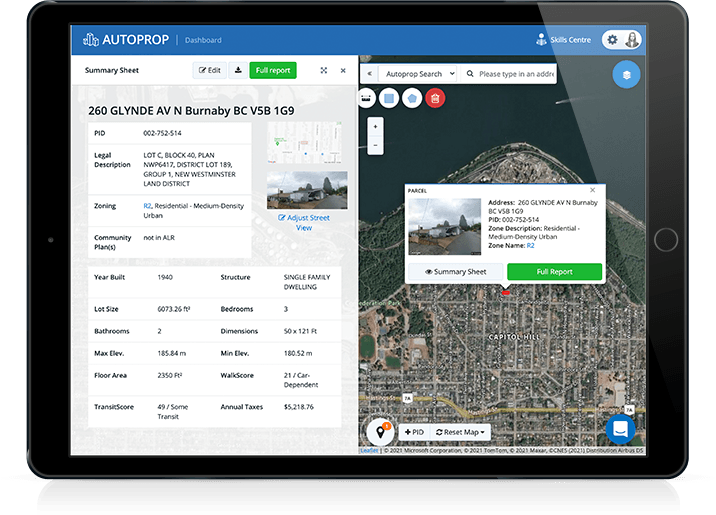 AUTOPROP for Realtors
Quickly gather relevant and detailed property information to deliver to your clients
Display relevant information in highly visual formats - an excellent resource for both Buyer and Listing presentations
"Connect your MLS account to AUTOPROP to turbo-charge search. Generate business by becoming an expert everywhere - ready to advise, present, and impress in any market."